TES 'Sustainable School Awards' Shortlist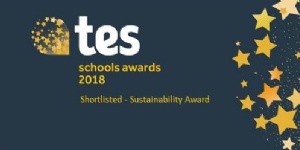 St Benedict's does it again. We are delighted to announce we have been shortlisted for the new and prestigious Times Educational Supplement Awards in the category of 'Sustainable School'.
This is a huge achievement, especially when you think of the fact we are an inner city school in such a deprived area.
The 'TES Sustainable School Award' recognises all the environmental work we do in our school as well as encouraging a new generation of sustainability champions through an innovative, whole school approach.
For further information, please click the link below: http://www.tesawards.co.uk/tessa2018/en/page/shortlist