Ofsted Summary & Link to Report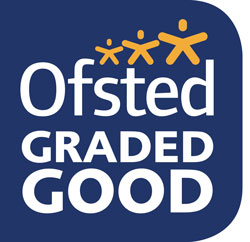 Our school was inspected in July 2017 and was judged as being Good. We are very pleased with the outcome and have built on the successes so that we can improve further.
Summary of key findings for parents and pupils:
For several years the percentage of sessions missed by pupils has been higher than the national average. Similarly, rates of persistent absence are also high within the school. The school has established a range of strategies to address this issue and is beginning to secure improvements. Recent analysis shows that attendance rates are now close to the national average and persistent absence has almost halved. Attendance 'hero bears', certificates, rewards and the setting out of clear expectations to families are making a significant difference. The school recognises that this work must now be embedded further so that improvements are built upon.
Fundamental British values and pupils' spiritual, moral, social and cultural development are well promoted. Leaders have woven values into the school's curriculum and teachers capture different aspects of learning in large class books. Above all, relationships between staff and pupils are exceptional. Pupils' conduct is excellent and the whole school has a very harmonious and collaborative approach to learning.
Assessment systems are well developed. Leaders meet with teachers to track pupils' achievement and establish additional support for anyone that falls behind. As a result, there are no significant gaps between the performances of different groups. However, the most able pupils' mathematics books show that there is often scope for a greater level of challenge. Teachers are beginning to adjust tasks more routinely if learning is too easy, but this practice is not fully embedded across the school.
Developments in the teaching of writing are a particular strength of the school. Pupils are being introduced to a range of genres and techniques to help them develop their own writing. The school's approach is resulting in often rapid rates of progress. This is particularly noticeable in key stage 1 where pupils are writing at length with increasing independence and confidence.
Outcomes in the early years dipped in 2016. Leaders responded quickly and have established effective actions to secure better rates of progress. However, while judgements about children's abilities are accurate, staff do not always take sufficient account of what children should do next to develop their skills further.
The local authority's commissioned service for school improvement has supported St Benedict's to establish networks and partnerships with other schools. Leaders attend network meetings for key improvement areas and participate in reviews where they offer reciprocal challenge and support. These school improvement systems are effective. The school benefits from its commitment to working with other settings and is dedicated to constantly reviewing its own effectiveness.
The vast majority of parents that I met and received feedback from are happy with the standard of education at the school. One parent commented, 'My child is so happy and looks forward to going to school every day.' This view was typical of those that I spoke to during the inspection.
Please see below to view or download the full OFSTED report.