Rights Respecting & Global Goals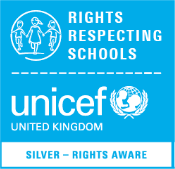 As a Silver Rights Respecting School, we are aware of the right of all children to live in a safe and healthy world. Linked with this, the Eco Committee have been looking at the Global Goals laid out by World Leaders. These goals should have been achieved by 2030 and our children are the people who can make the changes for when they reach adulthood.
The goals they have been focussing on are:
The children have been looking at different ways that people can run their homes and businesses. They have discussed solar power, wind power and wave power.

They looked outside our school to see where we could try and get renewable energy from.

In Eco Committee the children talked about their community and how it could be more sustainable.

They also looked at what other communities around the world do to be sustainable and help protect the planet and live happier lives.

The children have been looking at how they consume produce. The understood what produce was and how they could help improve and reduce wasteful consumption.

They also looked at companies and initiatives that support growers of the things that we buy to eat and use.

During our session on single use plastics, the children looked very closely at how plastic affects the oceans and seas. They decided that it wasn't right that humans were polluting the seas with their rubbish and were determined to try and do something to stop this.

They wrote letters to the Queen, Prince Charles and Theresa May asking for action to be taken to reduce the amount of plastic that is used and then disposed of incorrectly.

All of the children care about the planet we live on. They already do a lot to care for the animals that share the world with us.

They have looked at other things that are damaging the planet such as deforestation. The plight of the Amazon Rainforest was very important to them.