SchoolPing

Our Communication Tool
At St Benedict's we use SchoolPing to send out all school related communications, letters and messages.
You can access SchoolPing via the mobile app or on the web based platform.

How to set up your account
Go to https://stbendic-bham.secure-dbprimary.com/ or download the app from your app store. You will be asked to enter your username and password. These will have been provided by the school office.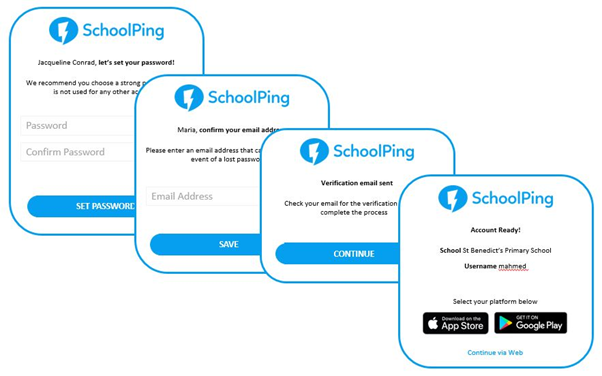 Type in your username and password and click on "Log in". You will then be taken through the set up steps.
If you have been sent an email, you will be taken through these steps after clicking on "Start using SchoolPing".
After setting your password you will be asked to enter your e-mail address. Keep in mind that your email address can only be used to verify one account.

Verify you email address
It is vital that you verify your email address. Once you have completed the setup, you will be sent an email with a link asking to verify your email address.
If you do not receive this link within 30 minutes, please go back to the app and check to make sure you have entered your email address correctly. Make any changes necessary and re-send the "verify email" email.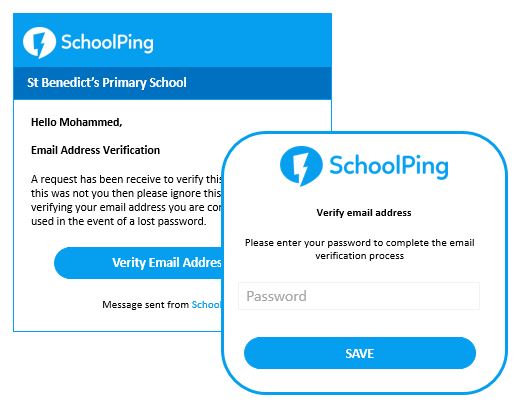 Inactivity Lockout
When initially setting up your account, you will be asked if you want Inactivity Lockout switched on. At this point you must click no, this will prevent you from being locked out of your account if you don't access it for more than a week. This can also be turned off from the settings within the app or website.

Benefits of using SchoolPing
Free app or web based platform can be used on a number of devices
Easily accessible communication tool, available 24/7
Always up to date information available for parents
Accessible web links in messages sent, can take you straight to where you need to be
Letters sent home cannot be lost as they are held electronically.

Help & Support
For help with using the app or web platform, please use the links under setting in the app or at the bottom of the home screen on the website. Technical support is provided by SchoolPing.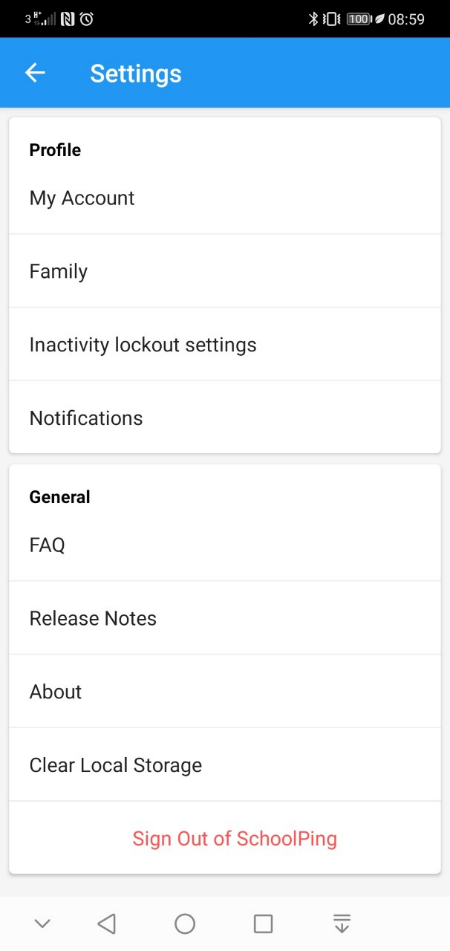 Download the SchoolPing app now
The SchoolPing App is free to download on iOS and Android devices and provides a quicker, more convenient way to access school communications.
To download the SchoolPing App on iOS and Android devices, please click on the appropriate download links below, or search for 'SchoolPing' in the relevant stores.